Top-Notch Experience
Miami, the quintessential playground for water enthusiasts, offers many aquatic activities. However, one experience stands out as an adrenaline-pumping adventure: jet skiing. Miami Jetski provides a top-notch experience, from their state-of-the-art Sea-Doo GTI 130 Pro Jet Skis to their professional instructors who ensure a safe and exhilarating ride. This article delves into why jet skiing in Miami is a must-try activity, offering insights into the gear, FAQs, and departure points.
The Allure of Jet Skiing in Miami
Jet skiing is not just another water activity; it's an exhilarating escapade that allows you to explore Miami's coastal beauty at high speeds. Unlike monotonous guided tours, Miami Jetski offers a large zone where you can ride freely within the boundaries, giving you the liberty to explore at your own pace. The Sea-Doo GTI 130 Pro Jet Skis are the epitome of technological advancement, offering premium comfort, speed, and easy maneuverability.
Gear Up for the Ride
When it comes to gear, Miami Jetski doesn't compromise. Their Jet Skis are equipped with a GPS system for safety and are inspected daily. They are replaced every 6-12 months to offer the latest technology to customers.
Local Events: A Zen Experience
Jet skiing in Miami is not just about the adrenaline; it's also a way to unwind. Local events often feature jet ski activities that focus on the meditative aspects of gliding over water at sunset.
Booking Tips: Weather Patterns
Miami's weather can be unpredictable. It's advisable to check the weather forecast before booking your jet ski adventure.
FAQs: What You Need to Know
Age Requirements

: You must be 16 years or older to drive and at least 6 years old to be a passenger.

Pricing

: The cost is per jet ski, not per person.

Damage Deposit

: A $150 damage deposit is required per Jet Ski.

Boater's License

: If born after January 1, 1988, you'll need to pass a $10 boater's license test at the location.

Swimming Skills

: Not required but recommended. Life jackets are provided.
Departure Point: Where the Adventure Begins
The main location is at Dinner Key Marina, 3400 Pan American Dr., Pier 9 Slip 24, Miami, FL 33133. Look for yellow smiley face flags upon arrival.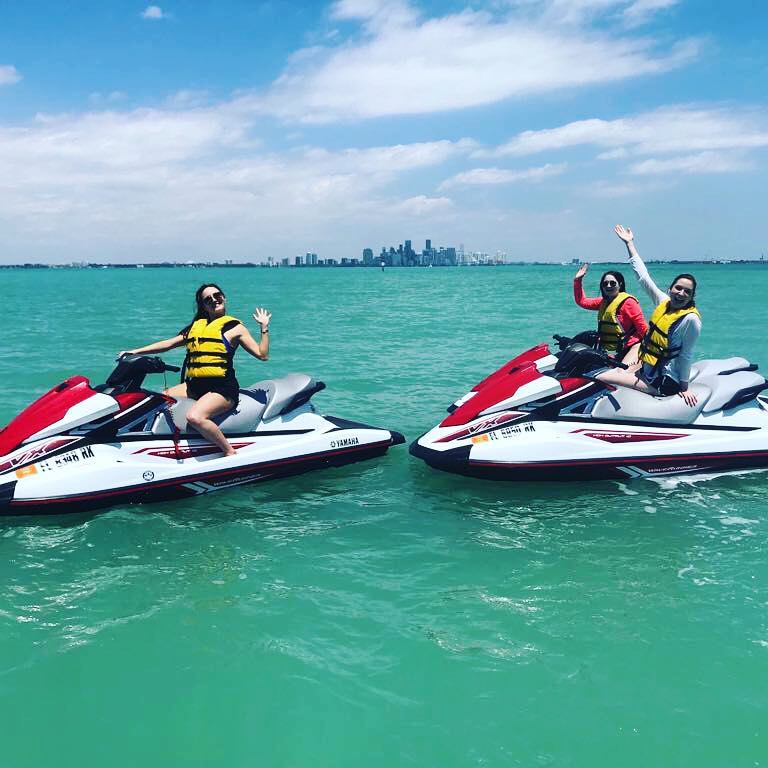 Historical Pieces: Making the Most of Your Jet Ski Rental in Miami
Jet skiing in Miami is more than just a water activity; it's a cultural and historical experience that reflects the city's adventurous spirit. From its technological evolution to its impact on pop culture, jet skiing has become an integral part of Miami's identity. Miami Jetski stands out in this rich history, offering top-of-the-line jet skis and prioritizing safety and customer satisfaction.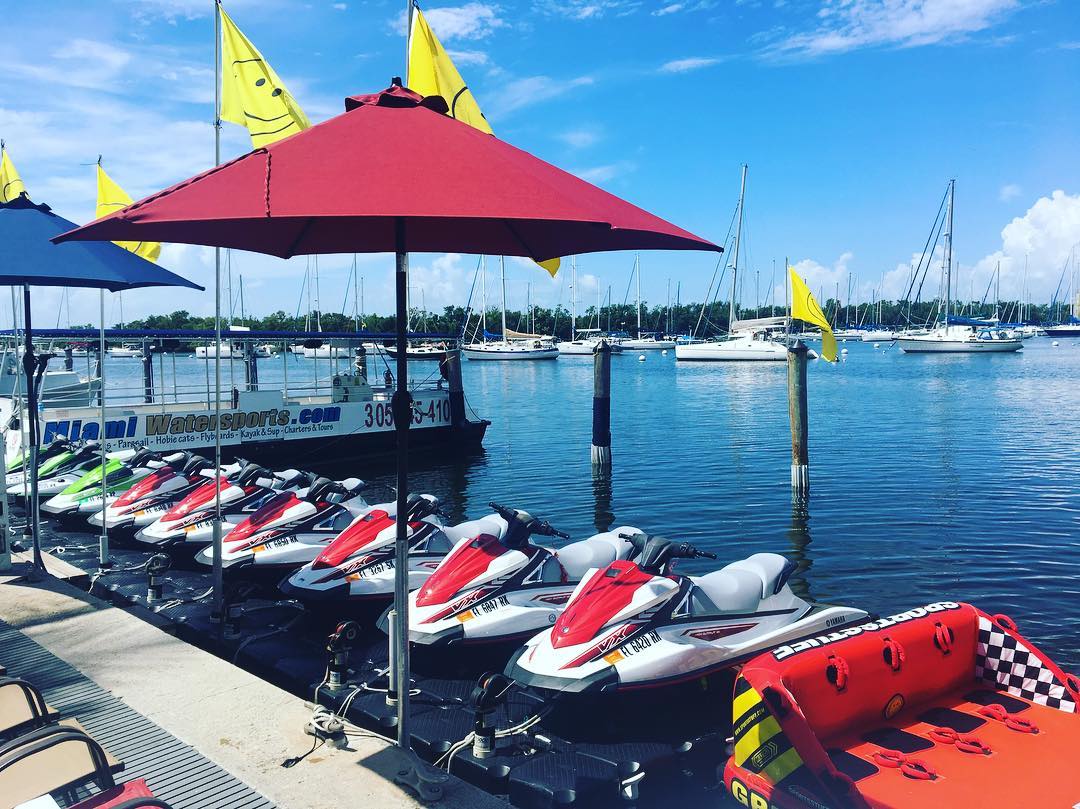 The Evolution of Jet Skiing: A Brief Overview
Jet skiing has come a long way since its inception. The first commercially successful personal watercraft, the Kawasaki Jet Ski, was introduced in the early 1970s. It was a stand-up model, requiring balance and skill. Over the years, the technology evolved, leading to the sit-down models we commonly see today. These advancements have made jet skiing more accessible and enjoyable for people of all skill levels.
Miami: The Water Sports Capital
Miami has always been a hub for water activities, but the introduction of jet skiing took the city's water sports scene to a new level. The city's geographical location, with its proximity to the Atlantic Ocean and Biscayne Bay, makes it an ideal spot for jet skiing. Over the years, Miami has hosted numerous jet ski competitions and events, solidifying its reputation as a water sports capital.
The Miami Jetski Legacy
Miami Jetski has been a part of this rich history, offering top-of-the-line jet ski rentals for years. The company has always prioritized safety and customer satisfaction, setting it apart from other rental services. They were among the first to offer the latest Sea-Doo GTI 130 Pro Jet Skis, which are known for their speed, comfort, and maneuverability.
The Cultural Impact: Jet Skiing in Pop Culture
Jet skiing in Miami has also left its mark on pop culture. From being featured in movies and TV shows to being a favorite pastime of celebrities visiting Miami, jet skiing has become synonymous with the city's luxurious and adventurous lifestyle. Miami Jetski has often been the go-to choice for those looking to experience this cultural phenomenon, thanks to their state-of-the-art equipment and exceptional service.
The Environmental Considerations
As jet skiing gained popularity, so did concerns about its environmental impact. Miami Jetski has been proactive in addressing these issues. Their jet skis are equipped with four-stroke engines that are more fuel-efficient and environmentally friendly compared to the older two-stroke engines. They also educate their customers about responsible jet skiing to minimize the impact on marine life.
Making the Most of Your Jet Ski Rental: Tips from the Past
Drawing from years of experience and customer feedback, Miami Jetski offers some timeless tips for making the most of your jet ski rental in Miami:
Preparation is Key

: Make sure to arrive early to complete any necessary paperwork and attend the safety briefing.

Know Your Limits

: While jet skiing is about thrill and adventure, it's important to know your limits. Stick to the designated riding area and follow all safety guidelines.

Capture the Moments

: While Miami Jetski offers a photo package, capturing your own moments can add a personal touch to your adventure.

Hydrate and Protect

: Miami's sun can be intense. Make sure to stay hydrated and use sun protection to make your experience more enjoyable.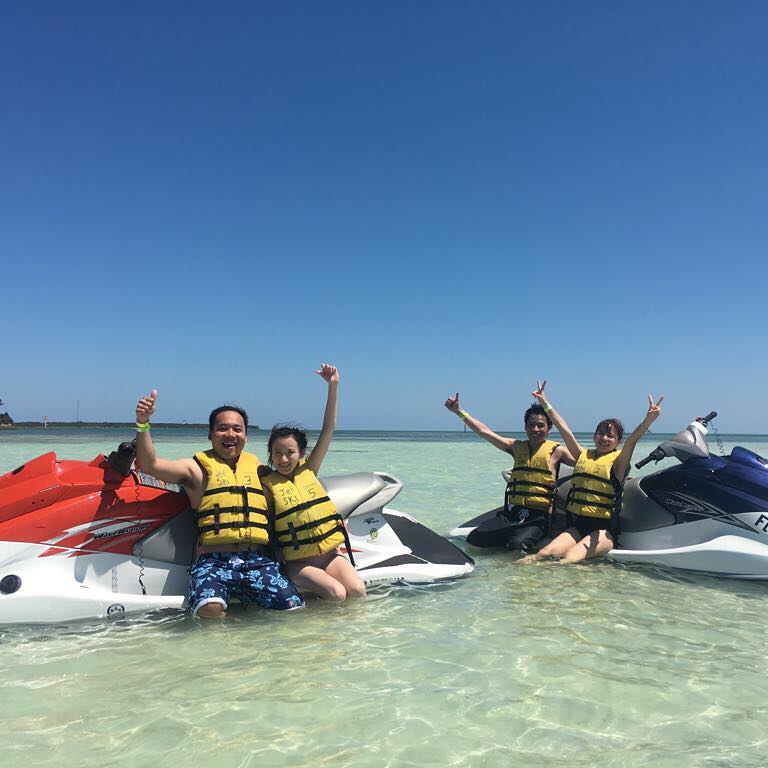 Ready to be a part of Miami's jet skiing legacy? Don't just read about it—experience it for yourself. Book your unforgettable jet ski adventure with Miami Jetski today!