The Miami Jetski Signature Experience
Welcome to the sun-kissed shores of Miami Beach, a place where the turquoise waters beckon with the promise of adventure and freedom. At Miami Jetski, we're not just another rental service; we're your gateway to an unforgettable experience on the waves. Here's a glimpse into what makes our jetski rentals in Miami Beach a cut above the rest.
Embark on a Voyage of Discovery
When you choose Miami Jetski for your jetski adventure, you're signing up for an experience that's all about you. We ditch the typical follow-the-leader format and give you the keys to your own personal watercraft. Navigate the sparkling waters of Miami Beach with the freedom to explore at your own pace. Feel the rush of the ocean breeze and the thrill of the throttle under your fingertips – it's not just a ride; it's a journey to remember.
Ride the Crest with Top-Tier Jet Skis
Our fleet is nothing short of exceptional, featuring the latest Sea-Doo GTI 130 Pro Jet Skis. These machines are the epitome of innovation and performance, offering you a smooth, exhilarating ride. We refresh our fleet biannually, ensuring that you're always riding the wave of cutting-edge technology. With us, you're not just renting a jetski; you're stepping aboard a state-of-the-art vessel that's ready to conquer the seas.
Safety: Our Unwavering Commitment
At Miami Jetski, we intertwine excitement with safety. Our jet skis are outfitted with GPS systems to ensure you can ride with confidence, knowing that you're within the safe parameters set for exhilarating fun. Our vigilant instructors are the guardians of your safety, trained in CPR and first aid, ready to assist at a moment's notice. They're the sentinels who watch over your adventure, ensuring that your focus remains on the joy of the ride.
Seamless Access for Uninterrupted Fun
Convenience is key, and our location near Miami Beach is chosen with your ease in mind. Avoid the hassle of long waits and crowded spots. With our streamlined reservation system and free parking, we ensure that your time is spent where it should be – on the water.
Crafting Personalized Water Escapades
Every jet ski enthusiast has a unique vision of their perfect day on the water. At Miami Jetski, we specialize in making that vision a reality. Celebrating a milestone? Seeking an adrenaline fix? We tailor our services to fit your narrative, ensuring that each moment on our jet skis is a reflection of your desires.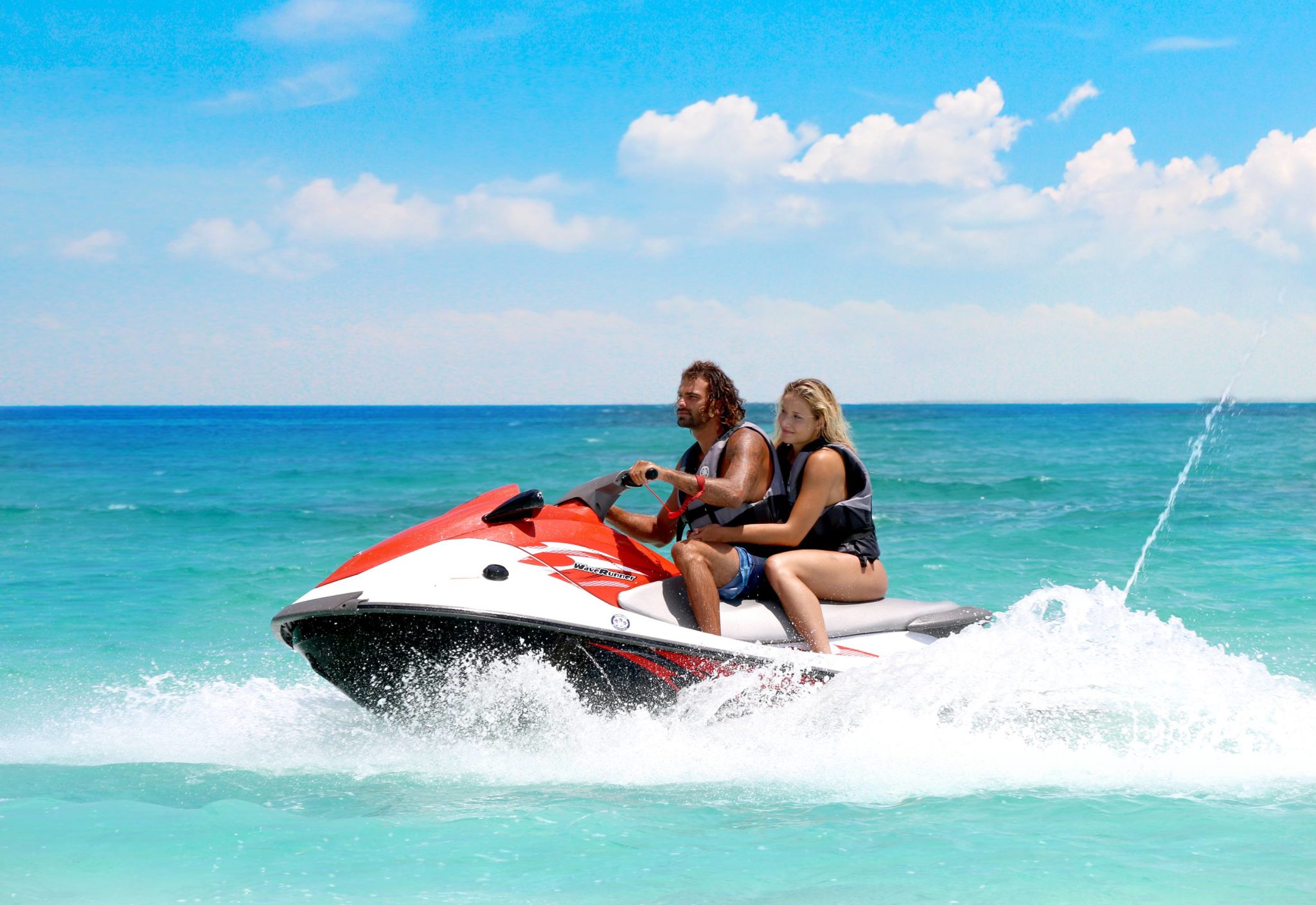 A Haven for Beginners and Pros Alike
Whether it's your first time gripping the handlebars or you're a seasoned rider, our team is dedicated to providing a comprehensive briefing that covers all aspects of safety and operation. We empower you with the knowledge and confidence to make the most of your time on the water.
As you embark on your jetski rental journey with Miami Jetski, you'll discover that it's more than just a rental – it's an experience that sets a new standard for what water adventures should be.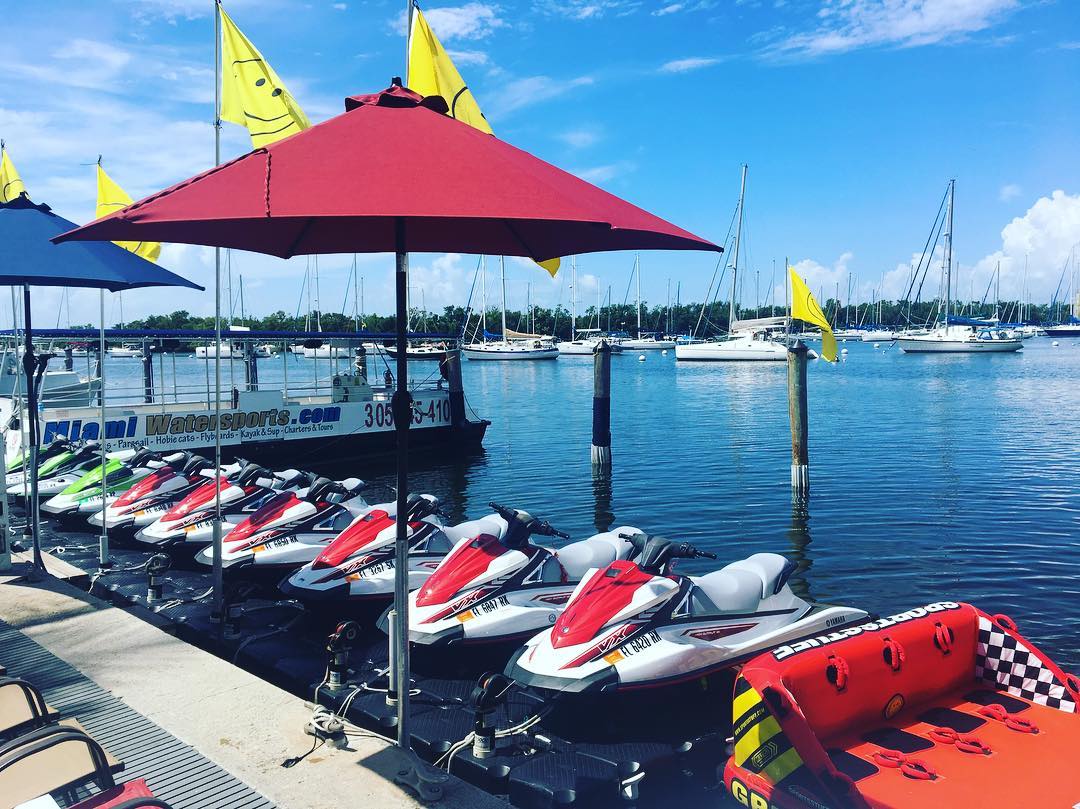 Watersport Etiquette and Marine Life: The Miami Jetski Way
When you merge into the vibrant marine tapestry of Miami Beach, understanding watersport etiquette and the local marine ecosystem elevates your jetski experience from mere recreation to an enriching encounter with nature. At Miami Jetski, we not only provide top-tier jet ski rentals in Miami Beach but also instill a sense of stewardship and respect for the ocean and its inhabitants.
Navigating with Respect
The exhilaration of jetskiing comes with the responsibility of navigating these powerful machines with care. We emphasize the importance of respecting fellow water enthusiasts and adhering to a code of conduct that ensures everyone can enjoy the water safely. This includes maintaining a safe distance from other jet skis, boats, and swimmers, as well as adhering to no-wake zones to minimize the impact on the shoreline and marine habitats.
Harmony with the Habitat
Miami's waters are teeming with life, from the majestic manatees to the vibrant coral reefs. As you glide over the waves, it's crucial to remain aware of the rich biodiversity beneath you. We encourage riders to appreciate the beauty without disturbing it, ensuring that their presence doesn't harm the delicate balance of the ecosystem. This means avoiding areas known for being wildlife habitats and never disposing of trash or pollutants in the water.
Encounters with Marine Life
Encountering marine life while jet skiing can be a profound experience. We provide guidance on how to act if you're lucky enough to come across sea creatures. For instance, if you spot dolphins or sea turtles, it's important to keep a respectful distance and enjoy the moment without chasing or feeding them. These practices ensure that we can coexist with marine life without disrupting their natural behaviors.
Educational Briefings
Before setting off, our guests receive educational briefings that cover local marine life and how to minimize their impact on the environment. We discuss the importance of seagrass beds, the role of mangroves, and how to spot and avoid sensitive areas. Our goal is to create informed jetski enthusiasts who ride with awareness and appreciation for the ocean's wonders.
Eco-Conscious Adventures
Miami Jetski is committed to eco-friendly practices. We maintain our jetskis to the highest environmental standards, ensuring they run efficiently and with minimal emissions. By choosing cleaner, more efficient models, we reduce the potential for pollution and contribute to a healthier marine environment.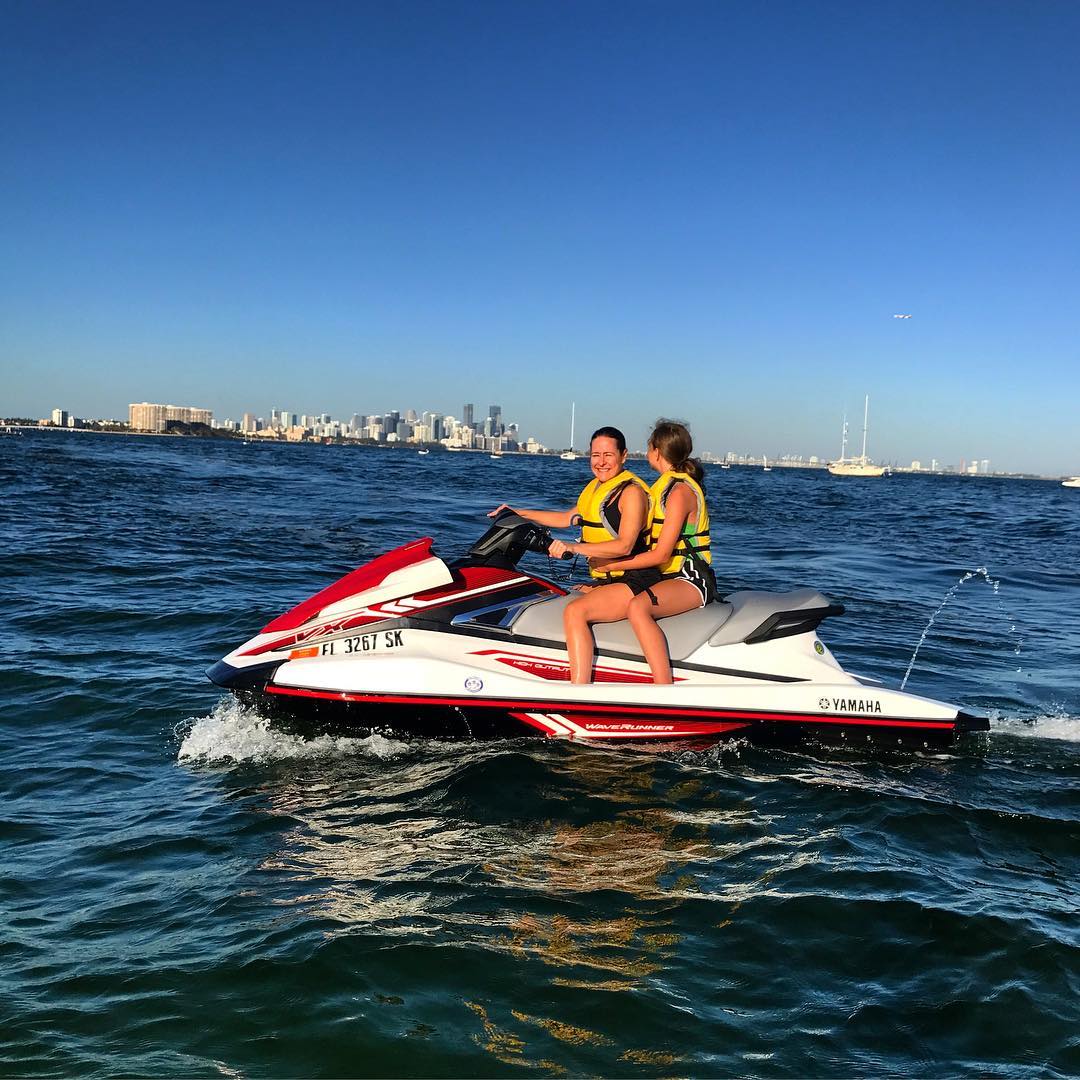 As you plan your next adventure, choose Miami Jetski for a jetski experience that's not just about the ride, but also about the respect for the ocean and its inhabitants. Join us on the waves and be part of a community that values exhilarating experiences as much as environmental responsibility.
Ready to make a splash? Book your jet ski adventure with Miami Jetski today and experience Miami Beach like never before!